OUR PASSION // YOUR DREAM
---
Our passion for Real Estate comes from the love we have for our community. When we started our journey in Real Estate, our goal was simple... We wanted to ensure that the members of our community were treated with an honest and fair service during one of the most important investments of their lives.
Meet The Team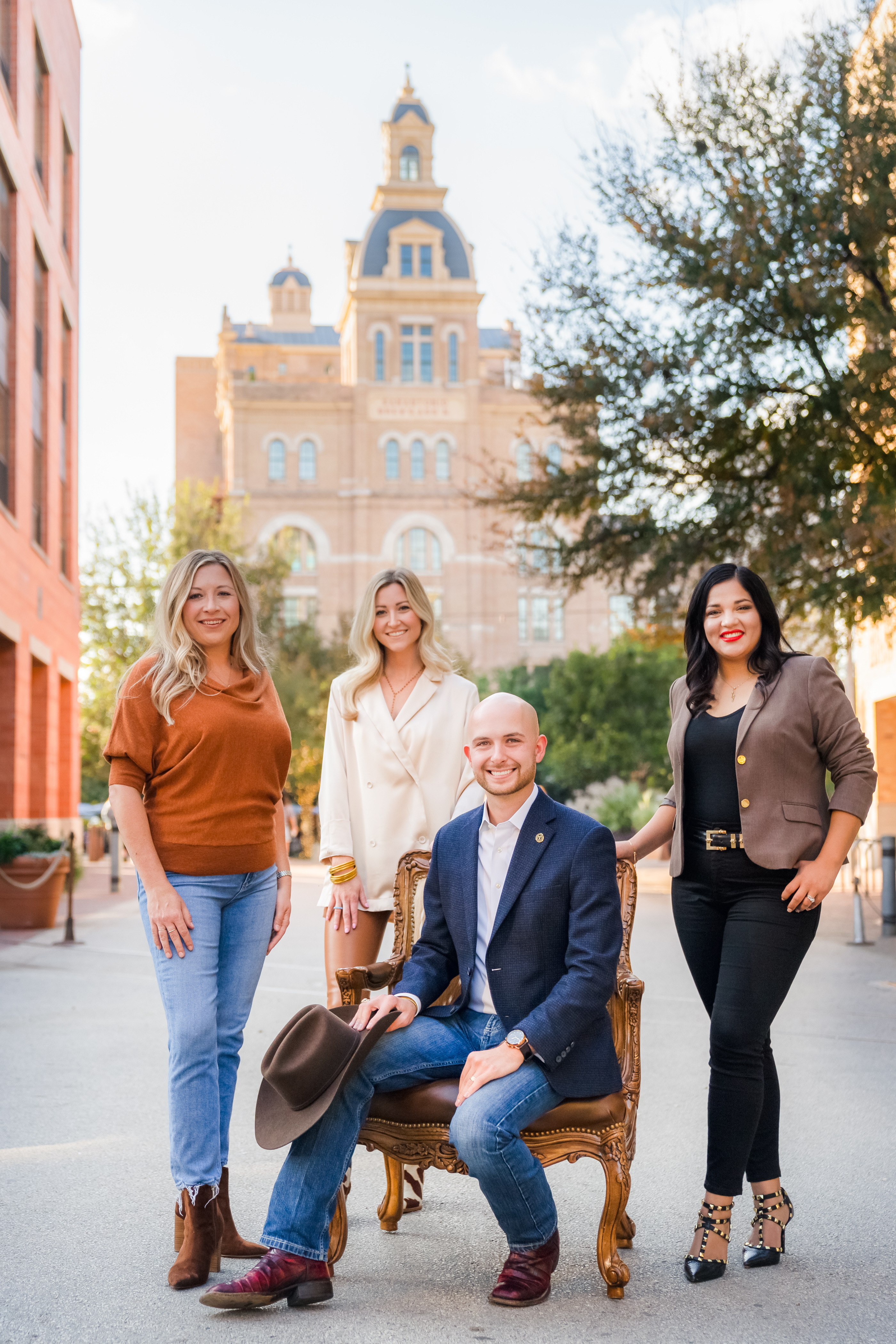 I Am Selling
Selling a home? Let me help provide you with expert advice while you navigate through this important journey in your life.
Sell Your Home
I Am Buying
Buying a home? I can not only help find your dream home, but also ensure that you get treated fair during the process.
Start Searching
Testimonials
---
"Tyler Jenschke did everything he could to put our needs at the forefront, even when it may not have been the most convenient time. He was literally available 24 hours 7 days a week and thanks to him we closed in just 7 days. He talked us through the problems and gave us great advice that led us to the perfect home.
Words can't describe how great Tyler was to my family and I. He was very understanding, honest and very patient throughout the whole process.
Xavier, Tyler's right hand man was everything we could hope for. He was committed to helping us out in whatever way he could.
We went into this process like a deer in the headlights but thanks to Tyler we made it out alive. Couldn't have asked for a better realtor and we will definitely be using him again down the road."
Richard, Joy, and Andrew Beckendorf
Buyer
"We are not from the San Antonio area and Tyler was essential in helping us choose an area to live. I never felt like Tyler was only telling me what I wanted to hear. He was very knowledgeable of the city and was direct and honest with us about expectations for our price range. I never felt like I wasbothering him or asking too many questions. I never felt rushedto make a decision or like he didn't care about our needs. Hewas very responsive throughout the home buying process all theway through closing. I would highly recommend Tyler Jenschke to anyone looking for a home."
Justin and Amanda Dubar
Buyer
"I couldn't have sold my house without Tyler! He kept in constant contact with me and that gave me such a reassured feeling. He kept me in the loop! His work was very professional and I'm just very grateful for him and Phyllis Browning Company. If I decide to buy another house, I will definitely be contacting him and Phyllis Browning. If I learn of anyone in my circle of friends or co-workers are planning to sell or buy a home, I will gladly notify them of Tyler!"
Martha Chavez
Seller & Buyer
"Tyler was fantastic to work with. He was always easy to reach and very responsive. Tyler was willing to go above and beyond. We appreciate the service provided and would definitely work with him again."
Robert and Adrian Brassfield
Seller
"I have nothing but positive input toward this brilliant young man! I have to say that Mr. Tyler Jenschke is a huge asset for Phyllis Browning Company.
Great to work with! Being a first time home buyer, I had no clue of what to expect. As I learned more about this business, I learned that I needed to compare brokers and agents to see which was the right fit. After learning what each agent had to offer and their capabilities, I felt at ease and at home with Mr. Jenschke. Tyler had already been showing me honest support and loyalty since day one. His communication skills are excellent! To me, Tyler puts his clients first before he even thinks about his commission! This young man has been checking up on me even after closing just to make sure that things are running smooth! I couldn't have asked for anyone better!! If you're ever in the market for a home and want it to be hassle-free, I highly recommend Tyler Jenschke, for he is most trustworthy and a honest young man!"
"Tyler went above and beyond to help me with my real estate needs! Tyler was extremely knowledgeable about the market and the process and he made sure I was informed throughout each step. After interviewing several different agents and companies, I felt that Tyler and Phyllis Browning Company was by far the best I could find. Tyler made himself available to me 24/7 and I couldn't have asked for a better experience!"
"Tyler Jenschke is an AMAZING realtor! He got our house under contract in four days, with multiple offers, and at a record-breaking price! If you ever need a realtor, Tyler is your man! I could not recommend someone more!"
"When I first got into the market for a home, I was very lost and didn't know where to start! I knew I needed an agent so I started comparing different companies and decided Phyllis Browning Company was the best option in San Antonio. I spoke to about 4 agents and Tyler ended up being the last one that I talked with. Within the first 5 minutes of talking to Tyler, I felt completely connected and felt a weight lift off my shoulders. With him being young, I was skeptical at first but was quickly shown how wrong I was! Compared to other agents, Tyler didn't give me a sales pitch and wasn't pushy at all! He was very gentle and compassionate. He carefully and diligently walked me through every step of the process and also helped me understand every document I signed. He encouraged me to move at my own pace and not to feel any pressure to make a decision. After our initial meeting, I felt completely at ease and worry-free! Tyler was very quick in finding my dream home and did an excellent job with negotiating a great price on my behalf. From the time we met all the way until the time we closed, I was EXTREMELY impressed with the amount of passion and energy he puts into his work. He would literally answer my phone calls at midnight! I would recommend him 10 times over! This young man is the real deal!"
"Tyler was awesome and has made our first home purchase absolutely incredible! White glove service - extremely professional, courteous, knowledgeable, and an amazing advocate for the buyer! I 100% will recommend his services to anyone I know looking to purchase a home!"
This website is for informational purposes only. It is highly recommended that the user do their own research. If hiring a professional or seeking advice and information, it is highly recommended that the user thoroughly vet and contact at least two vendors or service providers to compare pricing and service quality prior to use. Tyler Q. Jenschke, Jenschke Luxury, The J Luxury, and Compass RE Texas, LLC. make no guarantee or warranty of any information, services, or products and any such representations are hereby disclaimed. Any negative outcome as a result of using any information, products, or services provided by this website or any of the listed service providers are at the user's sole risk. By using this website and its information the user accepts its Privacy Policy and Disclaimers. Compass is a licensed real estate broker and abides by all applicable Equal Housing Opportunity Laws.
Texas Real Estate Commission Information About Brokerage Services // Texas Real Estate Commission Consumer Protection Notice